Destination weddings have been a huge trend for a few years now but what if you can't afford to jet-set off to Italy or Paris for a week? (If you can, can I tag along?) Well, you can have it all. You can have the seclusion, the adventure, the beautiful locations, local food and everything else a destination wedding provides for you. And the best news is you don't even have to leave the country! Heck, you don't even have to leave the state!
I like to think of Southwest Virginia as the real Virginia. Yes, Northern Virginia is chock full of history and culture but it's also chock full of traffic and highways. More and more brides and grooms are looking for an escape for their wedding. They want that feel of running away to an exotic location without the price tag. Why not get married in Southwest Virginia? Here are some reasons why you should consider it.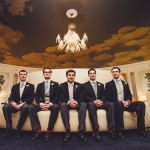 Affordable costs for you and your guests – You can have a destination wedding without the cost of having one. The cost of having a wedding in the Blue Ridge Mountains is more affordable than flying to Europe for a wedding or even having a wedding in the D.C. area. And it's affordable for your guests. They won't have to fly or fly as far, it's an easy drive from D.C. to Southwest Virginia and accommodations are less expensive.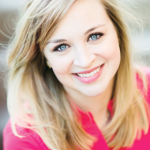 Working with a coordinator in the area – This is a big one. When considering a venue, ask if they have an on-site coordinator like Amy McArthur who can help with planning your wedding as well as refer you to vendors whom they trust. This is going to relieve so much stress from you and make it feel much more like a destination wedding. And, being in the Blue Ridge Mountains, you won't have to travel far when it comes to meeting with your vendors. Plus, apps like Skype and Facetime make it easier to meet with your coordinator as needed.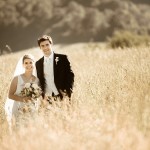 Beauty and activities in the area – There is so much beauty in the Blue Ridge Mountains. There are a lot of hiking and walking trails so you can enjoy the scenery. Roanoke is a fun stopping point in Southwest Virginia. There are museums there as well as the market where you can find fresh produce, fun shops and some great food. If you're a fan of music, there are a lot of great places to hear music like Downtown Roanoke or the Floyd Country Store, where they have live music every Friday and Saturday night.
Below are photos from our most recent London bride… married in Roanoke with reception at Sundara.
(photos by: Kemper Mills Fant Photography)
Lindsey & Caley
[nggallery id=4]