Virginia Living Weddings 2014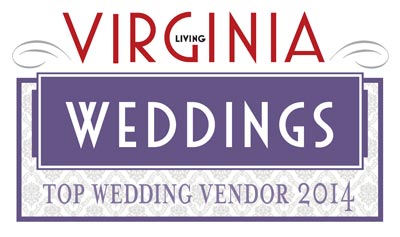 FOR IMMEDIATE RELEASE
CONTACT: Erin Parkhurst, Editor
ErinParkhurst@CapeFear.com
RICHMOND, Va. (January 2, 2014) — Virginia Living Weddings and Top Wedding Vendors 2014.
Virginia Living Weddings 2014 is a special bound-in supplement to Virginia Living's February 2014 issue that celebrates the unique style and tradition of weddings done in grand Virginia fashion. Sundara has been selected as a Top Wedding Venue for 2014.
Featuring real weddings from around the state, and celebrating the very-Virginia traditions that make a wedding in the commonwealth an event to remember, Virginia Living Weddings also includes Virginia Living's Top Wedding Vendors 2014, a comprehensive editorial list of over 600 of the highest quality wedding professionals throughout Virginia.
With the assistance of an advisory board of some of the state's top wedding planners, Virginia Living's editors reviewed thousands of vendors in over 30 categories, and selected only those who are recognized for consistently delivering the highest quality products and customer service. From gowns, cakes and flowers to music, stationery and jewelry, Virginia Living's Top Wedding Vendors 2014 is the resource for anyone planning a wedding in Virginia.
Virginia Living Weddings will be on newsstands beginning Friday, January 10.
About Virginia Living
Virginia Living celebrates all things Virginia—from its people and places, to its deep history and traditions. The highest quality, most widely-read lifestyle magazine in the state, Virginia Living's combination of smart, engaging stories and stunning photography and art makes it a must-read for anyone interested in the Commonwealth.
Virginia Living is available by subscription and at quality newsstands, including select Target, Barnes & Noble, Kroger and Martin's stores.