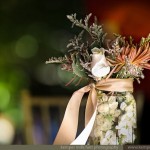 Today I have mason jars on my mind.
Ever since we hung mason jars from the trees for our daughters wedding in 2002, (The Knot Real Weddings, Amanda and John, Boones Mill, VA) they have become a fixture at Sundara.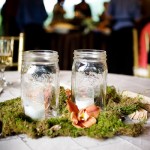 Who would have thought that something as simple and lowly as the mason jar would become such a mainstay for elegant affairs.
Their importance in the lives of southerners is well documented. They were collected and handed down for generations. Their most important function was to store the bountiful harvests to feed the family through the winter months.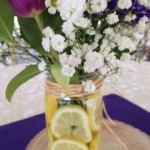 My own recollections are of my mama and granny at the kitchen table canning tomatoes, green beans, damson preserves, and applesauce.
After I was married and we bought our first home, the first thing I did was to plot the garden. I removed the rocks and made a small stonewall around the perimeter and began looking through seed catalogs with visions of the summer's bounty.
Today, still gardening but only growing what I can eat or give away, I still have mason jars holding buttons, a bouquet of flowers in the kitchen, screws and nails in the workshop and seeds for this summer's garden.
There are many other uses for mason jars according to Tim and Tickle of Discovery Channel's Moonshiners.
I have started posting THINGS TO DO WITH MASON JARS on Sundara's Pinterest board.
Please check it out. You may be surprised at some of the things I have found!